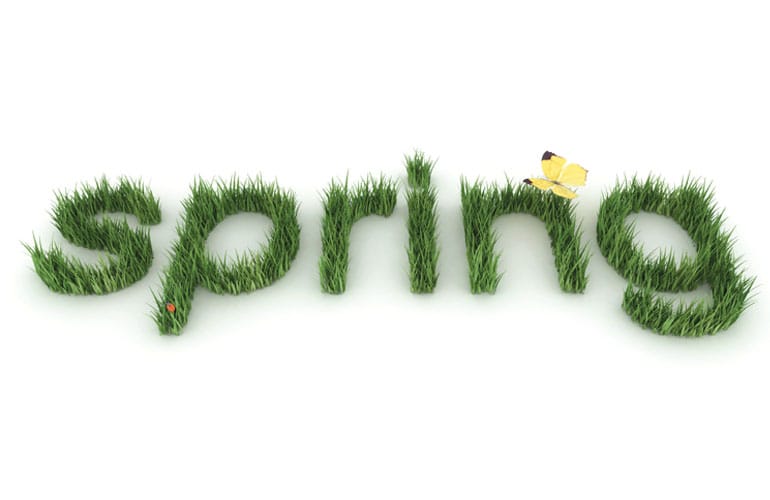 Welcome to the best time of year to sell your home
There have been many reports in the media over the years about when would be the optimum time to have a property on the market, and although there are some differences of opinion the general consensus seems to be that spring is the best time overall. There are several reasons for this, and here are four of them.
1. The ideal time to find people at home
Most of us go away for a holiday in the summer, and as a result of this exodus many potential vendors are reluctant to deal with selling a home when they're about to head off to sunnier climes. For an alternative option, many sellers look to make a sale in the spring, or perhaps aim to put their property on the market when the autumn comes around. Summer can become something of a stalemate for many.
2. Your home looks particularly good in spring
With plenty of daylight hours and hopefully some much-needed good weather at this time of year, the conditions are ideal for showcasing a home. Potential buyers can see your garden starting to bloom and every room can benefit from incoming sunlight through the open windows. Here at James Neave, we see some highly impressive houses for sale in Walton in March, April and May every year.
3. House prices are starting to show a pattern
There is often a sense of uncertainty in the property market during the winter months, and of course many experts will be forecasting trends for the year ahead at this time. By the time spring is upon us, these trends and fluctuations will have started to stabilise, giving some new confidence to the market as a whole. This often leads to a sense of buoyancy in the industry.
4. Don't forget that all-important feel-good factor
One of the most important aspects of the way the market works in spring is the sense of happiness – and possibly relief – that arrives as we finally say goodbye to a harsh winter. With longer days and better weather comes a sense of optimism in most of us, and for potential buyers that often means getting out there and viewing properties after a dormant winter. No wonder this is such a busy time for the market.
Here at James Neave the Estate Agent, we specialise in selling and letting flats and houses in Walton and the surrounding area. Have a chat with us today to find out more.