Blog
Details

Hits: 763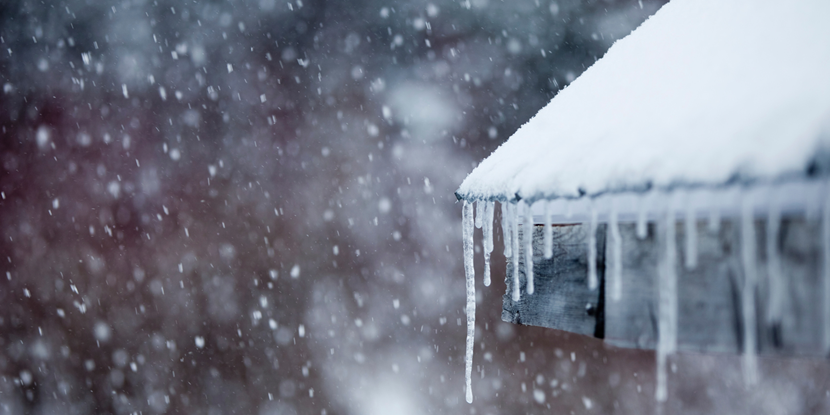 Getting Your Home Ready for Winter
Would you like the good news or the bad news?
Bad news you say? That's not surprising as a recent Harvard University study found that when posed that question 82 per cent of people plumped for the bad news option first.
And who are we to go against the findings of such brain boxes.
So, the bad news is the weather will start turning for the worse over the next few weeks.
The good news is the winter doesn't just mean long dark nights and frosty mornings. It also brings cosy evenings indoors in front of the fire and the delights of Christmas.
And to make the good news even better we've come up with these five tips to help you get your property ready for winter before the weather really turns for the worse.
1) Clearing the gutters and drains is probably the last thing on your to-do list, but it's an essential task.
Debris such as leaves, twigs and moss can block the drains and once it becomes too much, it can cause leaks into the roof and walls.
 Making sure the gutters are clear from any possible build-up will minimise the risk of water damage during the wetter months.
2)            If you have a garage with automatic doors check them regularly as they can often become slow or stop due to lack of use and the cold weather can play havoc with them.
3)            On the subject of garages, they can often be the starting place for pest and vermin problems seeking shelter from the cold, so keep vigilant for signs that your property has 'squatters.'
4)            Late September and early October is often the best time to get your boiler and heating system serviced. Leave it until November and December and it could mean you have to wait longer than usual to get GOOD trades people out to you as they'll be busy during this spell.
5) Protect your pipes if you haven't already. The ideal way to protect pipes during the winter is with a foam layer called lagging. This will help to prevent them freezing and bursting. The infamous Beast from the East cold spell earlier this year caused a record number of burst pipes due to freezing and the chances of that happening is reduced if you follow this step.
You may find you don't have the time, skill or inclination to do all or even any of the above. If that's the case, we have even more good news for you.
Over the years we've built up a trusted network of trades people and services that we're happy to recommend. Just give us a call on 01932 221331 and we'd be delighted to share with you.
Thanks for reading.
James Neave Estate Agents
Whether you are selling, buying, letting or renting, we're here to help. Call James Neave Estate Agents and our team on 01932 221331 or email: This email address is being protected from spambots. You need JavaScript enabled to view it. for expert advice which is honest, accurate and informative.
Details

Hits: 537
Protecting Your Pets During the Firework Season
The build up and festivities around Bonfire Night can be a lot of fun.
But it's not all excited gasps at whooshing rockets and delighted squeals at the site of spinning Catherine Wheels lighting up the night sky.
For many pets and animals this is THE worst time of year.
At James Neave we love animals. So, when we came across this great advice from the RSPCA we thought it was totally worth sharing.
The article said an estimated 45 percent of dogs in the UK show signs of fear when they hear fireworks. But there are some things you can try to help your furry friends.
Here's what the RSPCA suggested:
Walking dogs during daylight hours to avoid times when fireworks are likely to be set off
Close windows and curtains to muffle the sound of fireworks
Put on some music or tv to mask the firework sounds
Create a quiet space where your dog can feel in control
Create some hiding places around your home
The report even included a link to a useful video which is below:
https://www.youtube.com/watch?v=m3krrbz_Dr8
The RSPCA also gave advice for other animal owners.
Cats
Provide hiding places in your home
Cats can become more stressed if they're outside during fireworks
Microchip your cats in case they're startled and escape outside
Small animals
Partly cover outside cages and pens with blankets so an area is soundproofed and hidden, but allow another area for the animals to look out
Provide bedding small animals can burrow in
Consider bringing them indoors – this will need to be done gradually so plan ahead
Horses
It's not just animals in the home that can fear fireworks - horses can be too.
If you have a horse out in a field, check locally to see if there are going to be any firework displays in your area that may affect them.
For some animals the fear is so great it becomes a phobia. If you think your pet may have firework phobia contact a vet for advice.
We hope you, your family and indeed your pets have a safe, scare free, fireworks evening.
Thanks for reading.
James Neave Estate Agents
Whether you are selling, buying, letting or renting, we're here to help. Call James Neave and our team on 01932 221331 or email: This email address is being protected from spambots. You need JavaScript enabled to view it. for expert advice which is honest, accurate and informative.
Details

Hits: 517
Do we really need 'real' letting agents in this internet age?
If you believed all you heard from many online letting agents you'd probably think us 'traditional' agents are a dying breed.
Thankfully reports of our death have been greatly exaggerated (thanks to Mark Twain for that quote).
Firstly, let us clarify what we mean by 'traditional' agents and online companies.
As a traditional agent (sometimes referred to as a real agent) we have an office people can visit, we meet many of the landlords and tenants who we work with and am based in the area we serve.
Most online agents do everything, unsurprisingly online and can often be based miles away from the areas they are touting for business in.
There are many reasons why good letting agents are still thriving in these digital days. We emphasis the word good, as not all agents are.
Here are just a few of the reasons why in our opinion good 'traditional' agents are better than the online equivalent.
An experienced local letting agent is more likely to find a better, more suitable tenant in a shorter period of time and, quite possibly, at a better rental. 
The lettings industry is and always has been a 'people' business.  Does a landlord really want to rent his property to somebody he (or his agent) has never met before?  Somebody that's just filled in a form online and then been processed via some automated procedure?
Personally vetting tenants (and landlords) is one of the most important (and valuable) things we do as agency.  We've seen plenty of situations where good references have been forthcoming however the tenant has turned out to be unsuitable.
By meeting potential tenants you can learn a lot about them. A face to face meeting can give an insight into their personality in a way which digital correspondence can't.
We've also seen situations where referencing has been very much borderline.
Online agents tend to use the 'computer says no' approach and dismiss some applications due to criteria without speaking to the applicant first.
A quick phone call can sometimes unearth information that wasn't on the forms and often gives you a feel for the person and whether or not they will make good tenants.
Every tenancy is different and every tenancy is individual.  An automated process can never deal with such individuality as by design it's set up to be process rather than people driven. 
A good local agent will know each of their landlords and tenants personally, as well as know the property and the area – in detail. 
They will tailor the tenancy agreement accordingly, and likewise respond to maintenance issues with the benefit of background knowledge.
Another point where good local agents differentiate themselves from online rivals is in terms of their availability.
Many online agents run their operations from call centre type set ups and don't have out of hours office systems in place.
We take calls from landlords and tenants in the evenings and weekends in cases of emergency and as you'll only have point of contact with us you will never feel you're problem is being passed from pillar to post.
A good local agent is going to take care of EVERYTHING for the landlord. This frees up a landlord's time and provides reassurance that everything is being handled with maximum efficiency by someone who does this day in, day out.
Thanks for reading and if you have any other property related questions please don't hesitate to get in touch with us – we'd love to help you.
James Neave Estate Agents
PS: If you want to let your property quickly, professionally and cost effectively call our team on 01932 221331 or email: This email address is being protected from spambots. You need JavaScript enabled to view it. for honest, expert and friendly advice.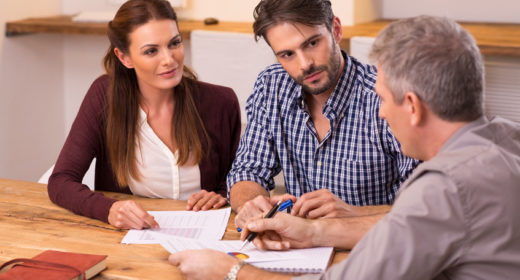 Details

Hits: 593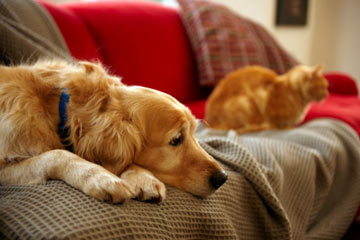 Pets and Lets – From a Landlord's Perspective
The UK is a nation of animal lovers.
We've led the way on several global campaigns which have improved animal rights and welfare.
The pet business in the UK is a billion-pound industry.
In our experience, most landlords do not want to accept people who have pets. But some will consider it based on certain criteria being met.
Here are our seven top tips for landlords when considering letting their property to someone with pets.
Remember it's your choice either way and you need to think very carefully before deciding.
Seek total honesty from the prospective tenant from the outset and ask for as much information as about the pet as possible.
Ask for references. The more the better, with the current landlord providing one if available. They'll need to show evidence from people who can testify as to the behaviour of the pet and, therefore, the likelihood or otherwise, of the pet causing damage to your property.
Confirm upfront that they are happy to pay for professional cleaning at the end of the tenancy.
Confirm upfront that they are happy to pay a larger deposit to reflect the increased risk.
Confirm upfront how long they are likely to want to live in the property for.
Ask to meet the pet in their current home to assess its behaviour to allow you to make an informed choice.
Consider asking for a little more in rent to reflect the increased wear and tear factor that often comes with an animal in the property.
In our experience, prospective tenants have become a lot more honest about having pets. Twenty or so years ago it wouldn't be uncommon for people to try to 'sneak' pets in. This is much, much rarer now.
There are certain websites where you can find more information about this subject.
These include www.letswithpets.org.uk and http://www.landlords.org.uk/agents/lets-with-pets
Thanks for reading and if you have any other property related questions please don't hesitate to get in touch with us – we'd love to help you.
James Neave Estate Agents
PS: If you want to let your property quickly, professionally and cost effectively call our team on 01932 221331 or email: This email address is being protected from spambots. You need JavaScript enabled to view it. for honest, expert and friendly advice.
Details

Hits: 4989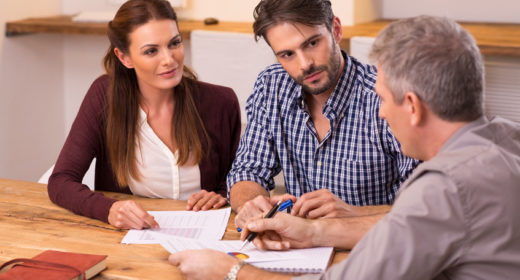 Questions to Ask an Estate Agent
We received a call recently from a retired gentleman who had lived in the same house for more than 40 years.
He was relocating to be closer to his family and was selling his property for the first time and unsure what to ask agents.
The advice we gave him is what we share with anyone looking to put their home on the market in Elmbridge.
Get three agencies around to value your home. And ask them the following questions:
How many years' experience do you have in the local market?
On what comparable evidence are you basing the valuation on?
What do I get for the commission fee you are charging?
How will you market my property? And what is the strategy behind your marketing?
When we go on a valuation visit we are ready for pretty much any questions, well maybe aside from nuclear physics or the behavioural habits of a lesser spotted wombat.
But perhaps the best and most telling question you can ask any estate agent pitching to be instructed is this:
What percentage of homes that you are instructed to sell do you get a sale agreed on?
They may not be able to tell you on the spot but with a little bit of simple research they should be in position to answer that question.
For us at James Neave we take pride in the percentage of homes we get instructed on and see through to a successful completion,
Why? Well we put our success down to two main things.
Firstly, we always price as accurately and honestly as possible. An overvalued property simply stays on the market for a lot longer than it should do, which does the vendor absolutely no favours in the long run.
Secondly, we are a dedicated team with many years local estate agency experience to share with our clients and can provide the thing they want most.
Which is getting the best price for their property in the shortest amount of time with the least amount of stress.
And we'll stay answerable to that.
Thanks for reading,
James Neave the Estate Agents
Whether you are selling, buying, letting or renting, we're here to help. Call James Neave and our team on 01932 221 332 or email: This email address is being protected from spambots. You need JavaScript enabled to view it. for expert advice which is honest, accurate and informative.