Blog
Details

Hits: 2084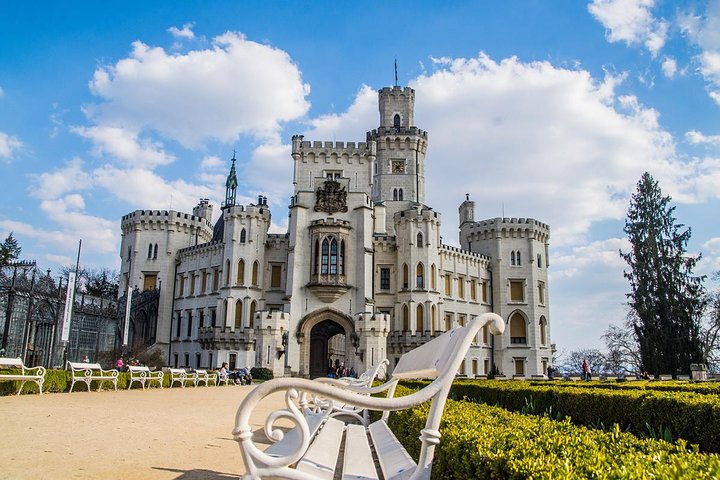 How to Avoid Fairy Tale Valuations in Elmbridge
Once upon a time in Walton-on-Thames a royal family (or was it the Royle family?) decided they wanted to sell up and move to a bigger castle.
They called in two different estate agents who arrived on majestic horses with golden flowing manes (the horses that is).
The first agent said the family's three-bedroom semi-detached palace complete with a garage was worth £300,000 in the current market.
Agent number two declared with a dramatic flourish that the family's home was worth £350,000.
A whopping £50,000 more.
The family were thrilled that their little piece of domestic heaven was worth so much, and soooooo much more than the first agent's valuation.
They instructed agent number two, who rode off into the sunset a conquering hero complete with a chain mail clipboard.
But unfortunately for the family the story doesn't end there.
The valuation of £350,000 turned out to be a vastly over optimistic fairy tale of Hans Christian Anderson proportions.
Agent number two, unknown to the family, was known throughout the kingdom for his creative pricing which he used to entice people into long contracts with the promise of a higher than average sale price.
But just like the multi-coloured unicorn of mythical days gone by, buyers at that vastly inflated price didn't exist.
The property stuck on the market like the sweets to the house that lured Hansel and Gretel. It didn't sell.
Then agent two comes over the horizon three months later declaring there should be a price cut because 'the property market throughout the kingdom has changed due to the curse of a wicked witch.'
So, you see that due to the tactic of overvaluing the property the agent got his instruction, but the family didn't get what they wanted which was a good price in the shortest possible time (remember these guys have got their eyes on a future castle).
Here's where we at James Neave like to step out of the fantasy World into reality.
Also, when an overvalued property has a price reduction, savvy and serious buyers are alerted of this and often come in with offers far less than the new reduced asking price.
So, our top tips for living happily ever after are:
Ask the agents doing the valuation for evidence of the price they've reached.
Ask them what their marketing strategy would be to achieve that price.
Ask to see the contract prior to instructing them – it's something at James Neave we're happy to do.
Thanks for reading and remember we're here to help you achieve your property goals – whether you live in a studio flat or a magical mountain top castle (not that you get many of those in Elmbridge).
James Neave the Estate Agents
PS: Whether you are selling, buying, letting or renting, we're here to help. Call James Neave and our team on 01932 221 331 or email: This email address is being protected from spambots. You need JavaScript enabled to view it. for expert advice which is honest, accurate and informative.
Details

Hits: 1589

Seven Super Tips for People Looking to Rent Property in Elmbridge
We speak with many prospective tenants who look for places to rent in Elmbridge and here are seven super tips we give all of them.
It makes their lives easier and means our landlords know that any tenants that come their way are fully aware of the process and obligations involved in renting privately.
Work out what you can afford
How much can you afford without putting undue pressure on your monthly income? Don't forget to consider utility bills, living expenses and council tax. In addition, you will need to budget five weeks' rent as the amount to be put down as security deposit for the length of the tenancy.
Finding a suitable home to rent
We've blogged about this before and as we're specialists in Elmbridge we genuinely believe it's a great place to live and work. Make sure the property fits your lifestyle.
We're here to help and encourage prospective tenants to ask any questions they have as this will help them choose the right property for them.
Applying for a property you want to rent
Once you've found a property you like you'll be asked for a holding deposit while formalities and checks are carried out. The checks include credit history, immigration status, employment and previous rental history.
If all the checks come through ok a contract to lease the property will be drawn up for you to look at and make sure you're happy with it.
The deposit, inventories and monthly payments
Once you have signed the contact you can move onto the next stages of the process.
All properties need deposits put down on them. These can vary in amount but at James Neave we will always make the amount clear from the start of your interest in the property.
Once a deposit is made an inventory can be arranged on the property.
An inventory protects you and the landlord. We use an experienced company to carry these out on our behalf.
At this point it's a good idea to set up a direct debit or standing order to pay your monthly rent.
At the end of the tenancy
When the tenancy period is nearing its end, you can ask if the landlord will agree to renew the tenancy (the amount of the rent may change) or you can leave the property. If so, arrange to move out by the agreed time on the agreed day.
Make sure the property is clean and tidy and in at least the same condition as when you moved in. On the moving day, the inventory should be checked at the property by the landlord, their agent or an independent clerk, with you in attendance, and it should be signed off by you as correct before you vacate. Take a note of the meter readings for gas and electricity and apply for final billing. Don't forget to arrange with Royal Mail to redirect mail to your new address (ensure the redirection is specifically for mail in your name).
Repaying your deposit
Shortly after you move out, you will receive an account from the landlord or their agent detailing the charges for dilapidations, if any, that you agreed when the inventory was reviewed during the check-out. Providing you agree the amounts, the balance of your deposit should be returned without delay.
As we've said before it's important you go into becoming a private tenant with your eyes wide open and feeling fully informed.
If you have any questions about the lettings process whatsoever please do not hesitate to contact us.
Thanks for reading,
Thanks for reading and if you have any other property related questions please don't hesitate to get in touch with us – we'd love to help you.
James Neave the Estate Agents
PS: If you want to let your property quickly, professionally and cost effectively call James Neave and our team on 01932 221 331 or email: This email address is being protected from spambots. You need JavaScript enabled to view it. for honest, expert and friendly advice.
Details

Hits: 1433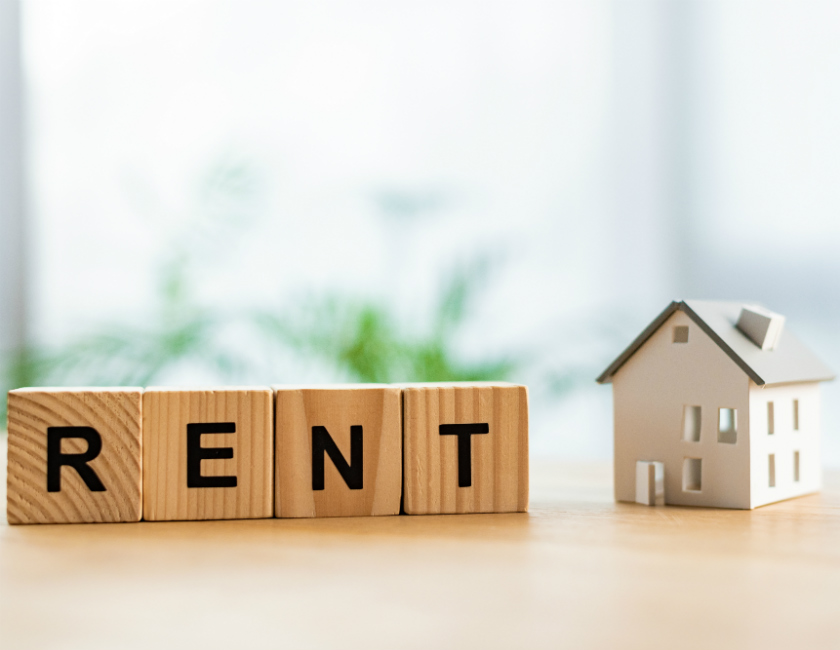 Things to Consider When Choosing a Letting Agent 
The letting agency business is a very competitive one.
And with so many different agents to choose from finding the right one to let your property can be confusing.
That's why we came up with these tips to make our landlord's lives easier.
Here are six things to consider before you instruct a letting agent to market and possibly manage your property.
1)            Do they have a track record in renting properties like yours? Ask for evidence of properties like yours that they have let and achieved a good monthly rent on.
2)            Do they have client testimonials? A good agent will always have previous clients who will vouch for them or have positively reviewed them.
3)            Do you like them? You'll be working closely with the agent you choose so it's important that you like and trust them. If in doubt, go with your instinct.
4)            Fees and costs. Remember the old saying 'If you pay peanuts you get monkeys'? Well it's never truer than in the world of estate agency. Those agents who offer very low fees are often desperate for instructions so they go in very low on commission fees.
5)            Where do they advertise? Increasingly buyers begin searching on the internet. So, ask the agents where they advertise. It's also worth asking an agency how its marketing strategy differs from its competitors. What makes it stand out from the crowd?
6)            What kind of contracts do they offer? Ask the agents about the length of their standard contracts. Usually it's three months.
Thanks for reading and if you have any other property related questions in addition to those above please don't hesitate to get in touch with us – we'd love to help you.
PS: If you want to let your property quickly and professionally call us on 01932 221 331 or email: This email address is being protected from spambots. You need JavaScript enabled to view it. for honest, expert and friendly advice.
Details

Hits: 1890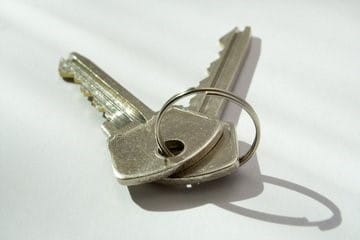 First-time Buyers are on the Rise Once Again
In recent times, house prices have slowed considerably in comparison to previous years. While there are a number of reasons for this slow-down, the two main factors have been the continuing recovery from the credit crunch and the increasing uncertainty in regard to if and how the UK will cope with Brexit. As we've seen many times in the past, economic uncertainty isn't good for the property market.
Here in our lovely little corner of Surrey, prices have still increased, unlike many other regions, but not as quickly as in the past. James Neave handle a great many houses for sale in Walton-on-Thames, and although the market isn't as buoyant as it once was, there is still a discernible buzz here. A location that makes it easy to commute into London certainly helps with this.
Details

Hits: 1840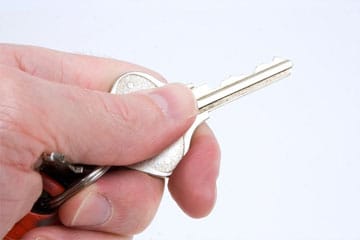 Five mistakes to avoid on moving day
They say moving house is one of the most stressful experiences we can have in our lives, but it should be noted there are ways to cut down on that stress. If you plan to move in the coming year, it can be a good idea to plan ahead, and to do all you can to avoid pressure situations. Here are five of them.
Label your boxes
It's somewhat surprising to us that not everyone does this. On the day of the move, it can become totally chaotic when all you can see is a sea of boxes in front of you. If you label each box, listing details of what's inside and, crucially, which room it needs to be placed in, the whole process will be smoother, more efficient and far more effortless.